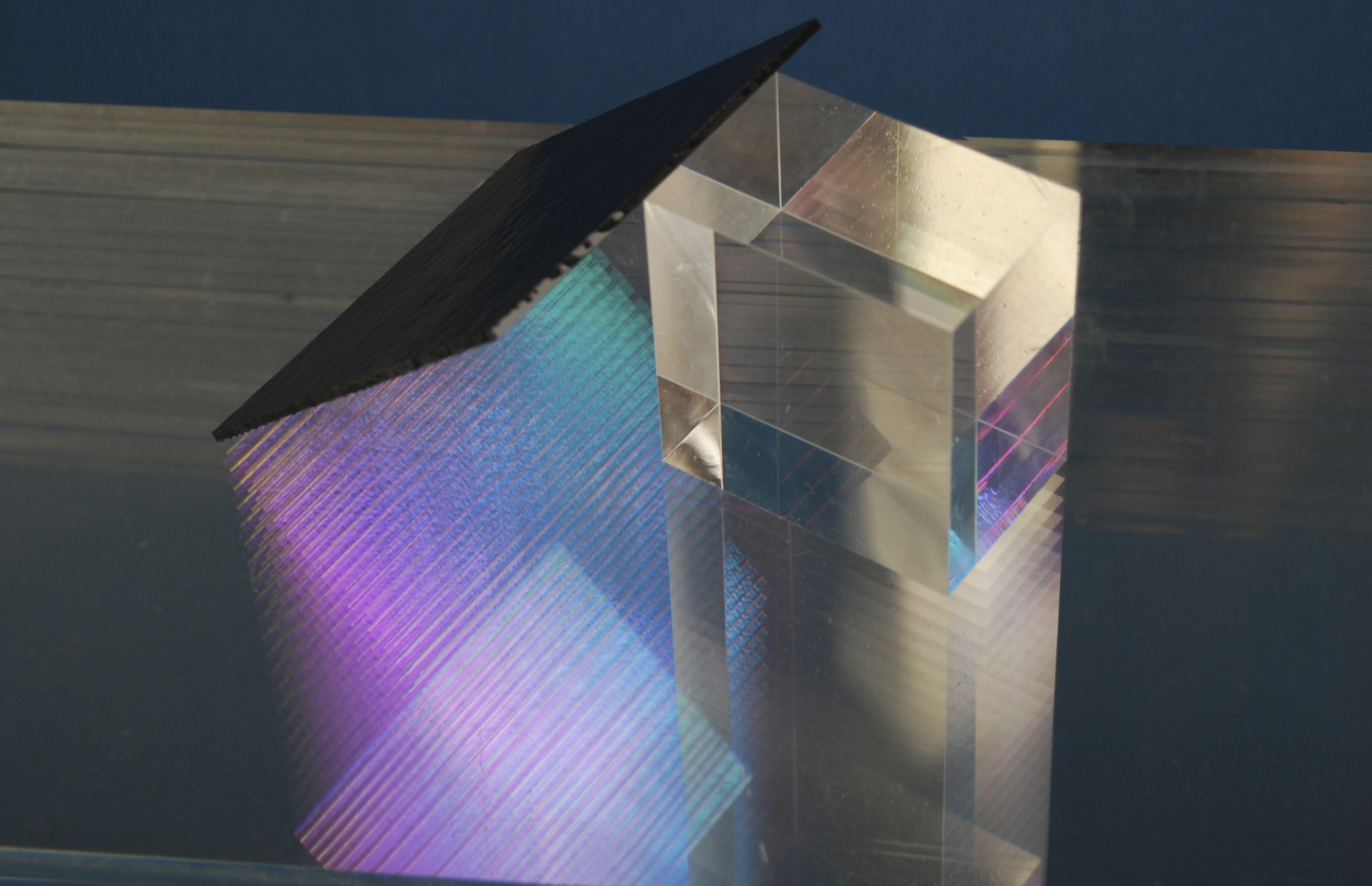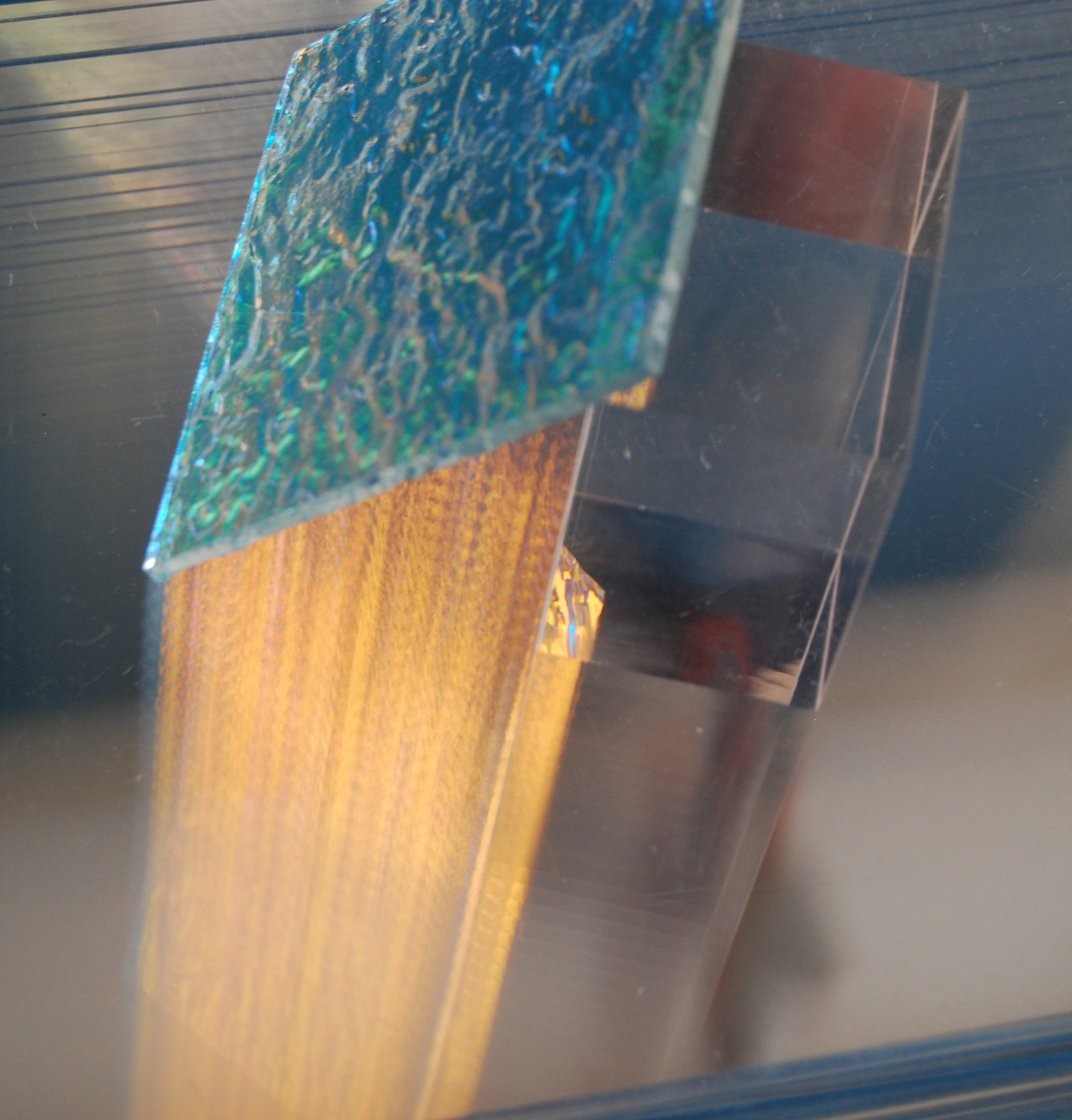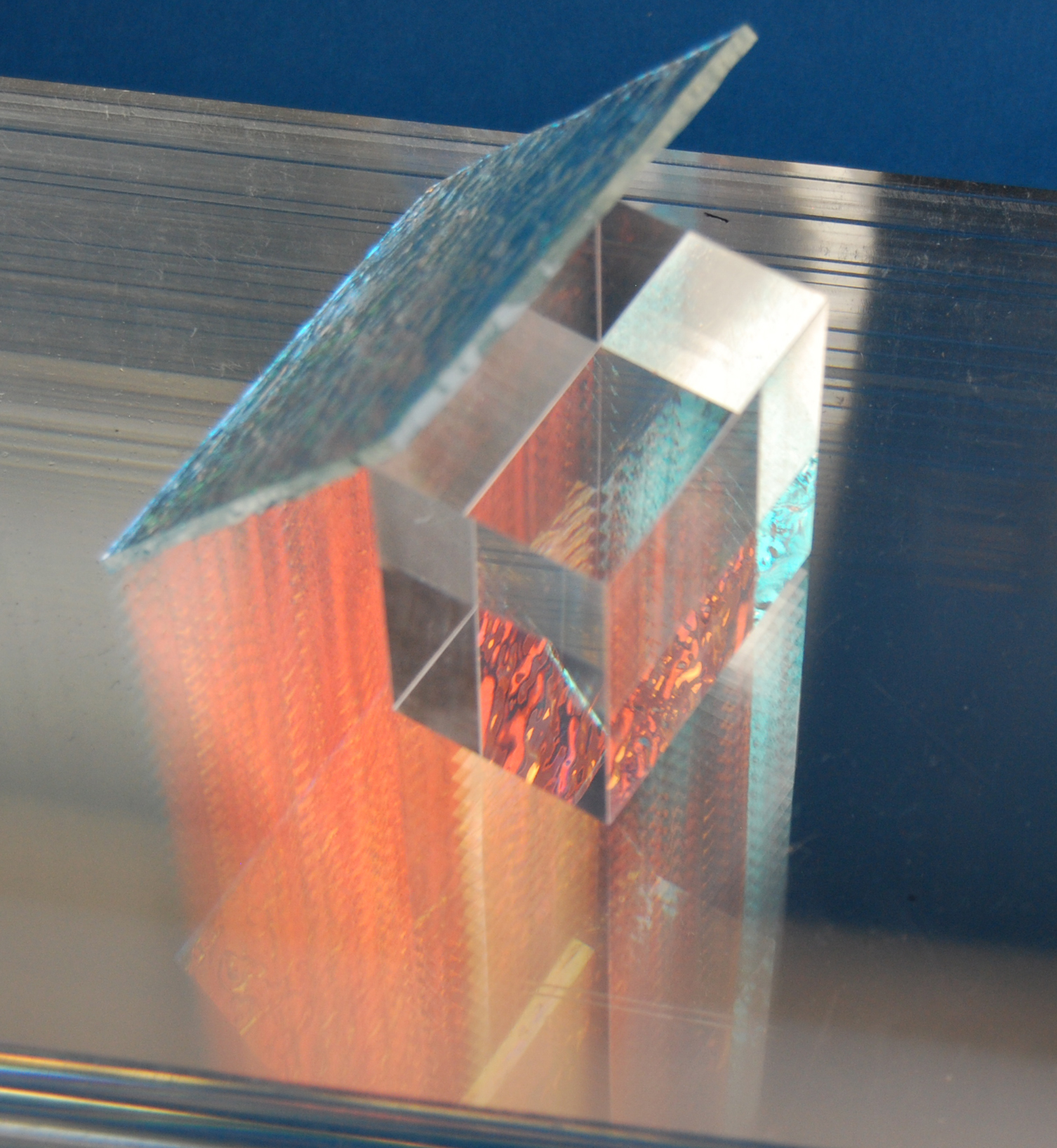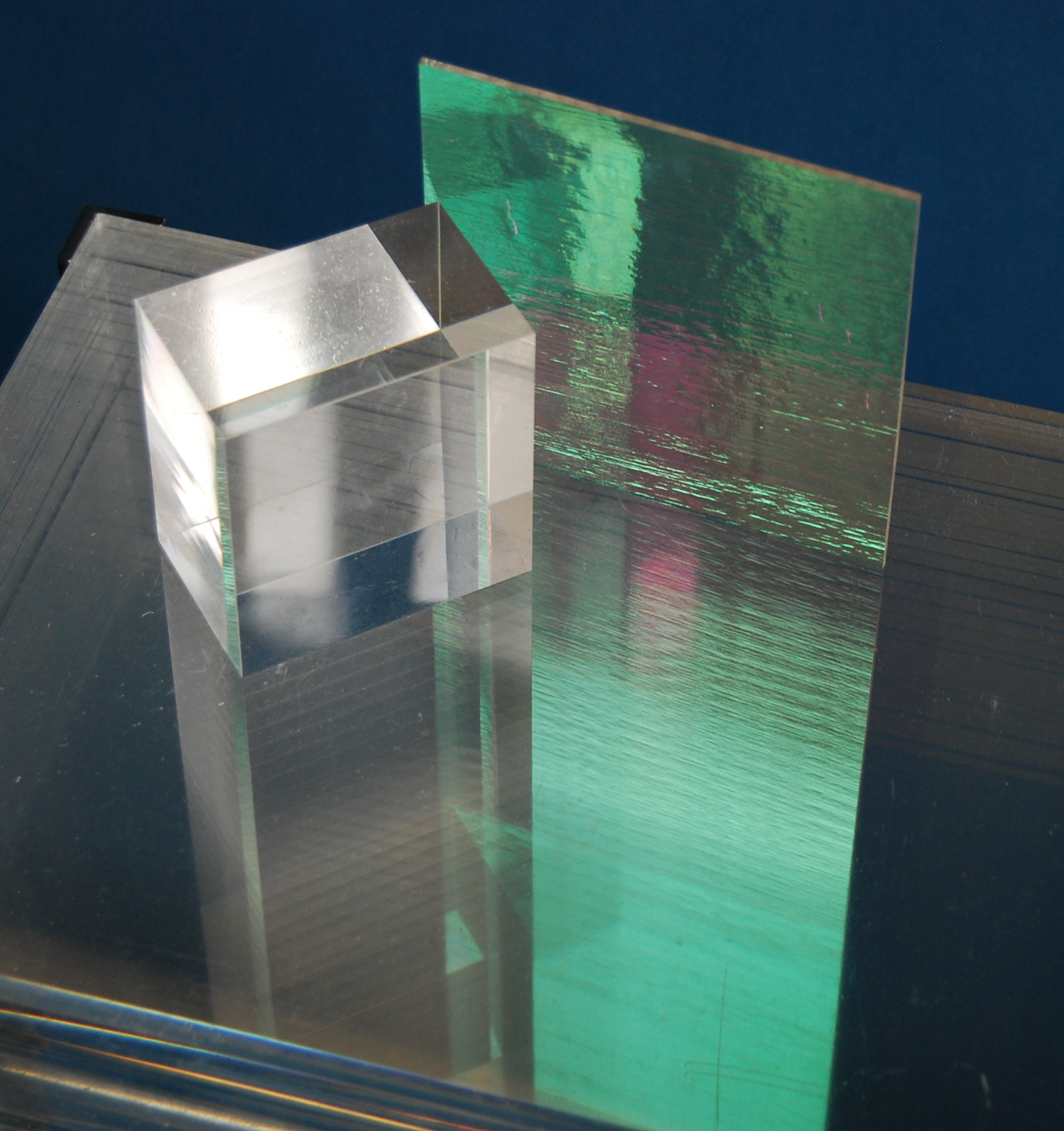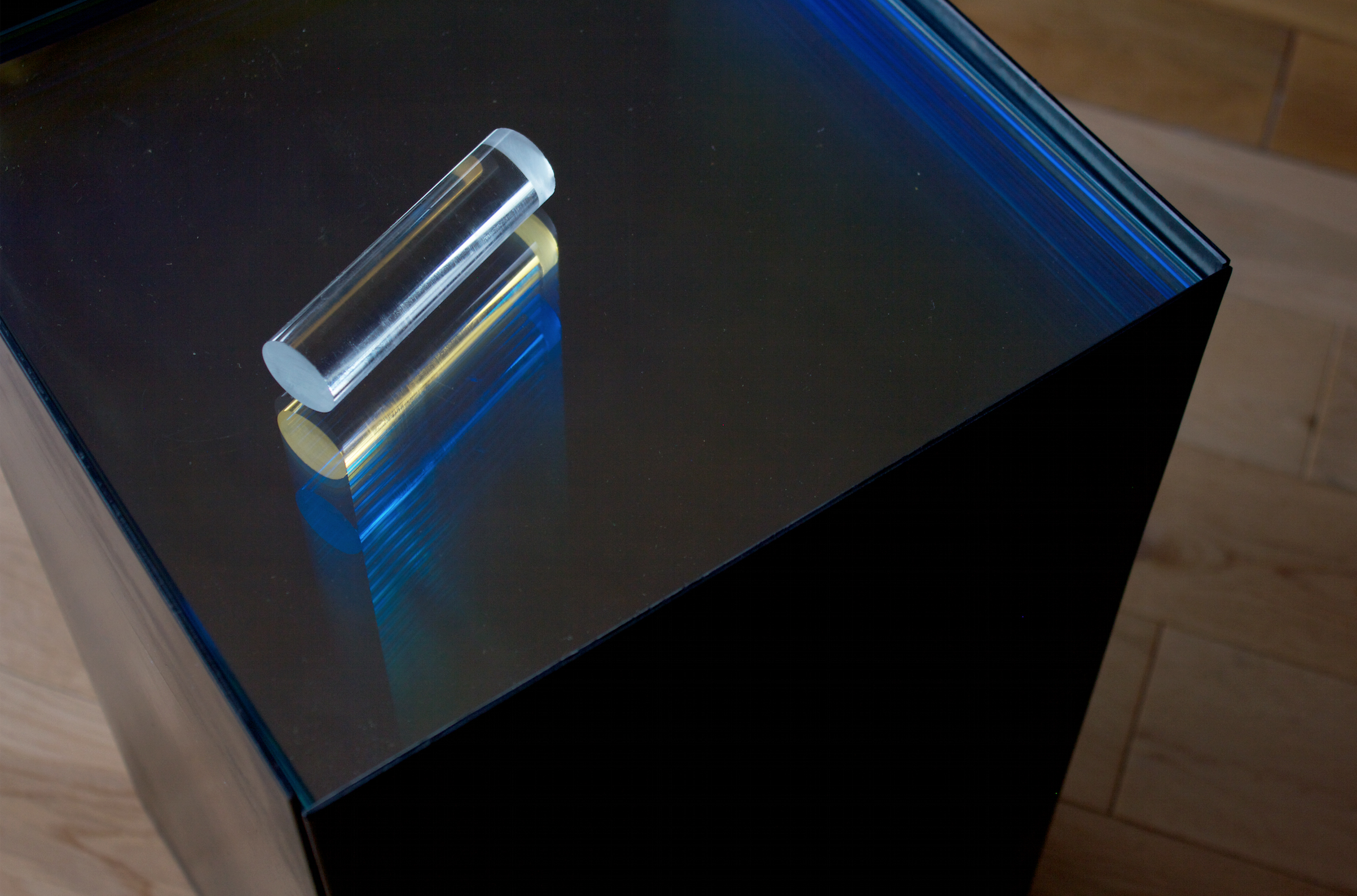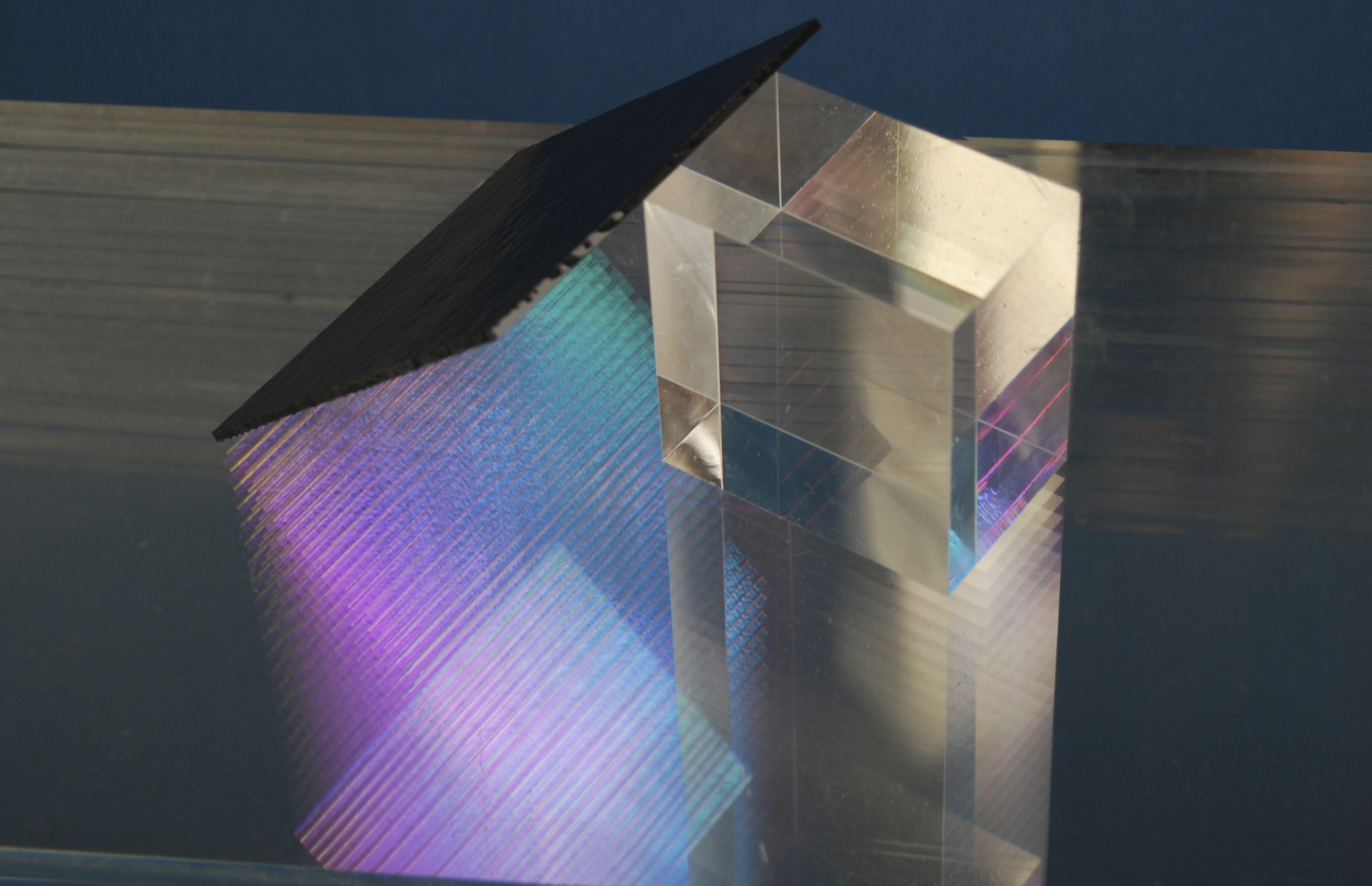 Diffusion Series
Diffusion comprises a series of objects which build and construct with layers of light, creating analog holograms. The layered surface extrudes and suspends light, giving it a sense of volume and dimension.

Materials: Acrylic, Optical glass, steel frame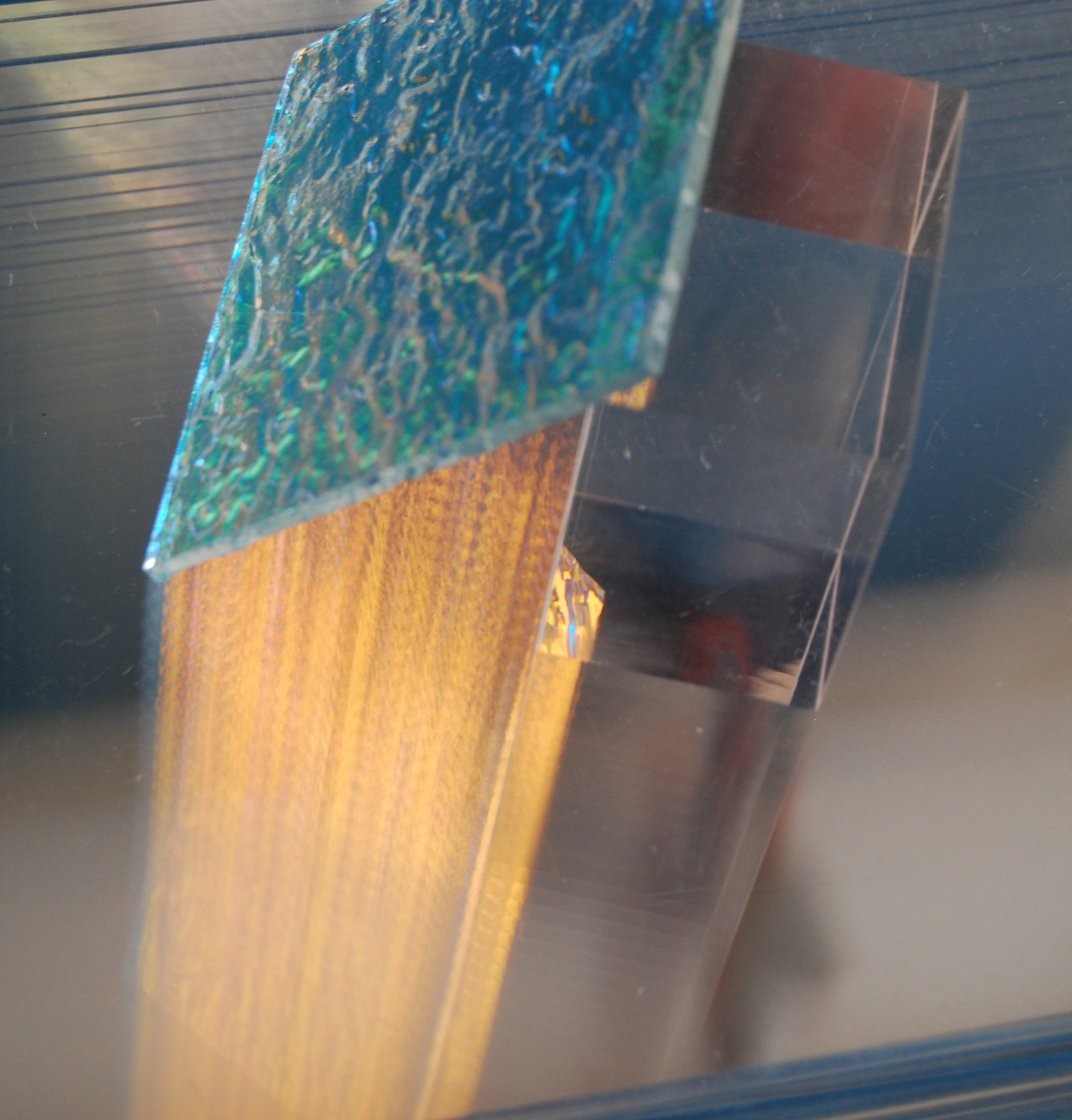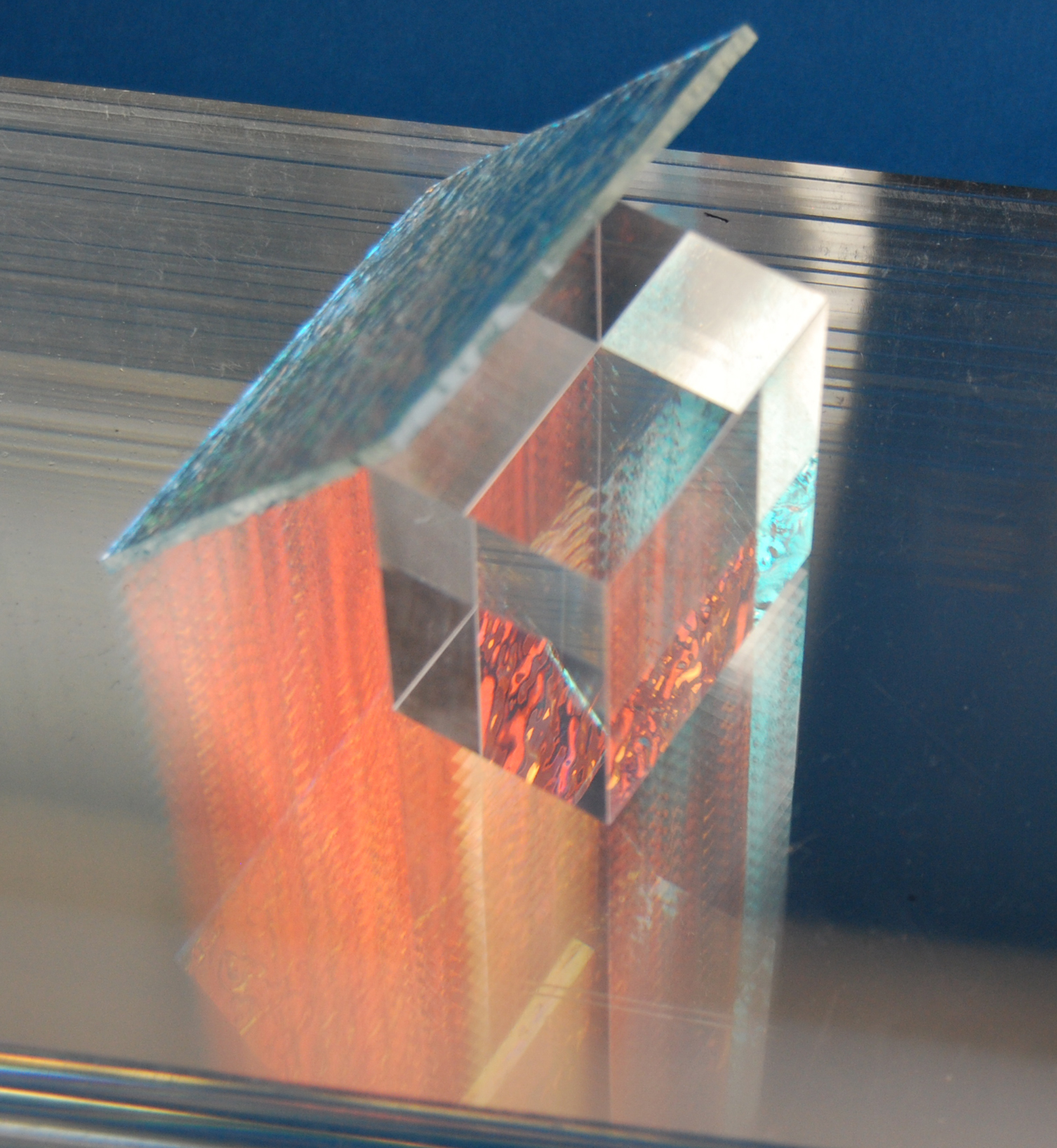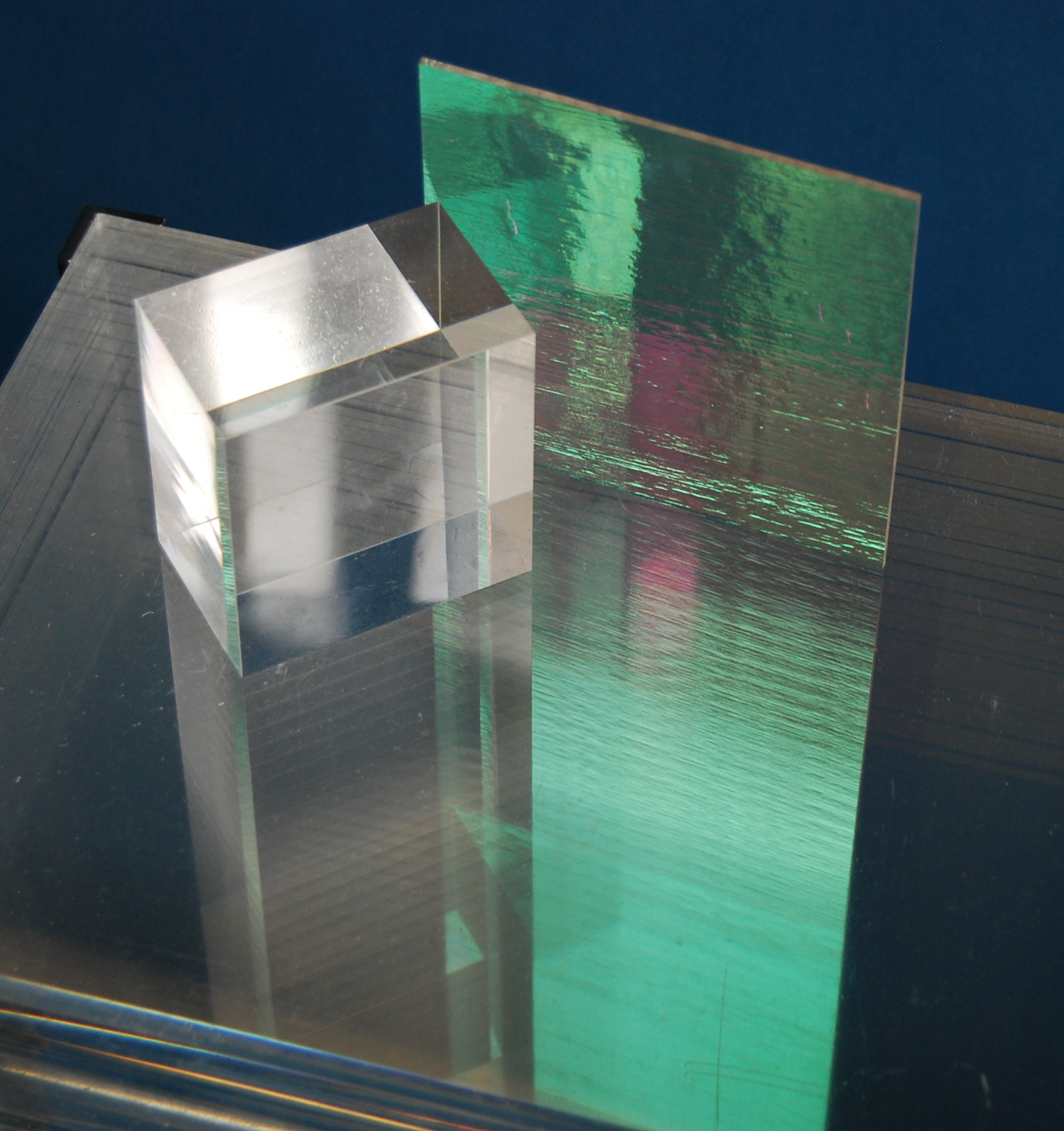 Surface Compositions
Anaglyphic surfaces allow for the creation of formalist compositions of translucent, gestalt forms, iterating and reflecting these schema in two offset colours.